> >How to celebrate birthdays in different countries
How to celebrate birthdays in different countries
Where birthday is taken to share, in which countries on the birthday you should not dress up and where it is celebrated twice. Further on the traditions of different countries.
1.
Netherlands: congratulate everyone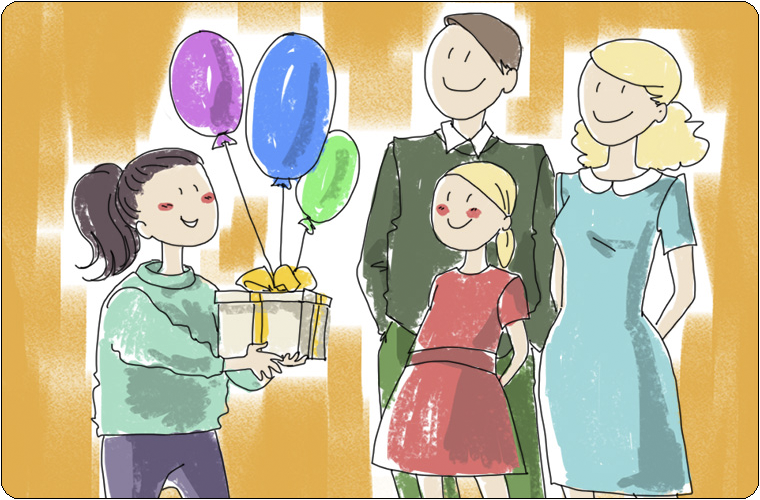 Traditional Happy birthday! ("Happy Birthday!") In the Netherlands did not stick. Instead, it is customary to say here: "Gefeliciteerd!", Which means "congratulations!". And each: the birthday, his parents, spouse or spouse, brother or sister, and even distant relatives who find themselves at the festival. In the Netherlands, it is unjust to give all the laurels to the hero of the occasion, even if this is his day.
User Victoria in the comments on the article "Hoera! Ik Ben Jarig! "On the Dutch Language Blog Blog:
"I think it's very strange when people say" Congratulations! "To everyone they see. I was at the birthday party of my boyfriend and one of his family members. When I was congratulated each time, I wanted to ask what was my merit.I didn't give birth to them! "
2.
Argentina: pour flour and break eggs on the head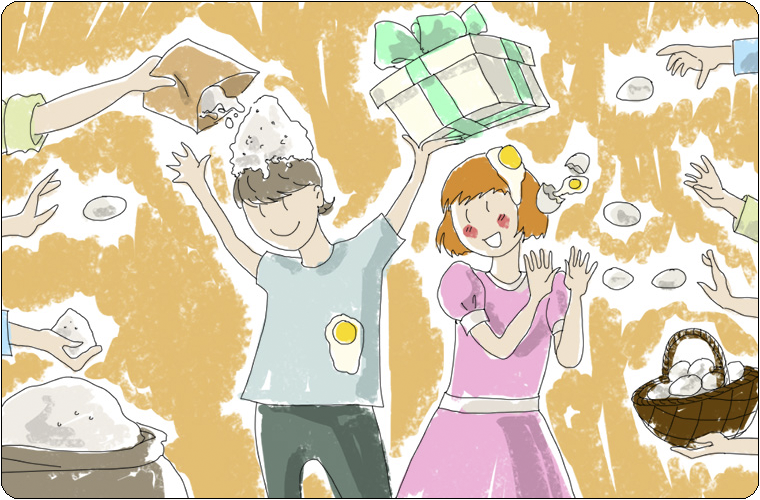 Fortunately, this is done only once - in boys for the 18th anniversary, in girls for the 15th anniversary. At children's birthday parties, another tradition is to crush their feet. So new shoes on this day is better not to wear. Otherwise, by the evening they will become old. Only those who crossed the "egg-flour" line can calmly breathe.
User Fury, Russian Argentina Forum:
"In short, after the lessons, classmates threw a bag of flour onto the girl and broke two eggs about her head. As I understand it, tradition. And the son with her goes to school together, the same one has soiled him in flour - the whole jacket, head, neck ... is her birthday, and now I have to suffer with the wash. "
3.
Mexico: dunk head into the cake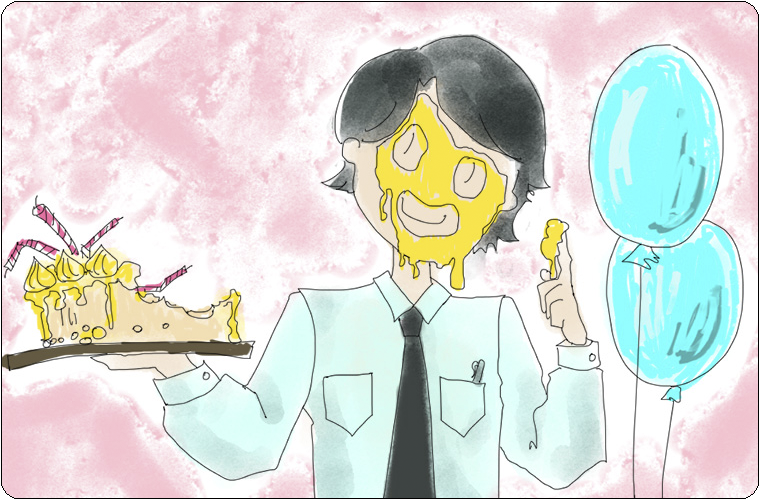 In Mexico, on a birthday too, you should not dress up, because, according to local tradition, the birthday man wants it or not, he has every chance of getting dirty in the cake. At least his face will surely be immersed in delicacy. What is desired in this way is not clear. But it gives the guests fun, which cannot be said about moms and wives after the celebration. Mexican cakes contain a lot of cream, and removing the stain from clothes may be an impossible task.
User buzzl0ver, Yahoo Answers website:
"This tradition exists not only in Mexico, but also in many Spanish countries. My family did it to me once, since then I hate my birthday! It destroys the holiday! And almost always destroys the cake! I hate this tradition! "
4.
South Korea: mark twice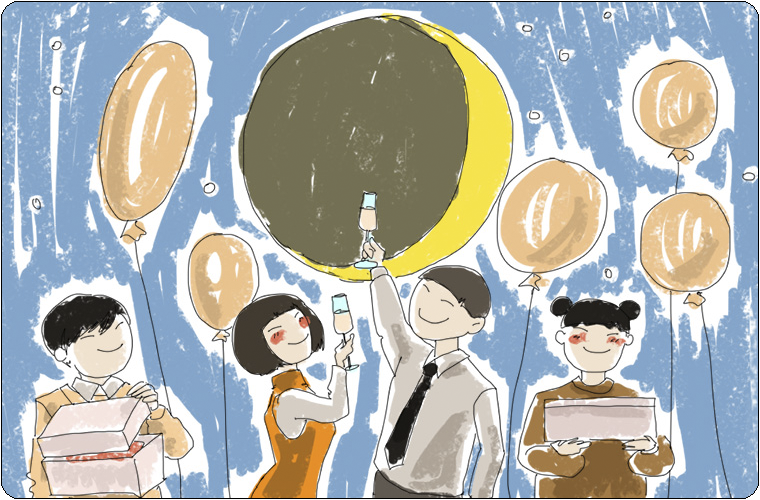 In Italy, the inhabitants of the country go on a massive vacation, and in South Korea they celebrate a massive birthday. More precisely, the Koreans have two of them: their own and collective, which is celebrated in the lunar New Year. So the residents of the country are also growing up together.
Author of the Maanchi blog on Korean food and culture:
"Moreover, when a child is born, according to local traditions, he already has a year. And if the lunar New Year comes soon after his birth, the second is instantly performed. It doesn't matter that he may actually be several months old! It is noteworthy that both Koreans use both ages: to enter the school - real, for such opportunities as to buy alcohol or cigarettes - "lunar". Mom always celebrated my birthday in accordance with two calendars: Korean and Western. It's great to have two birthdays a year! After all, this is twice as many gifts and congratulations! "
5.
Thailand: make an offering to the monks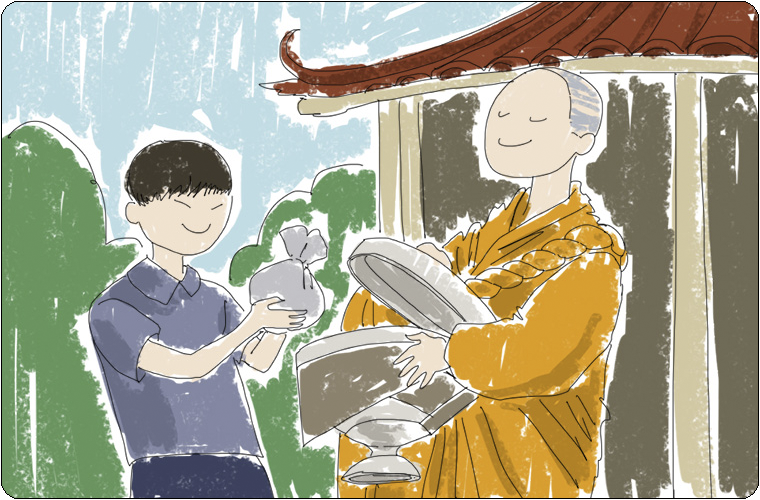 Celebrating birthdays in cafes and restaurants, young people began recently. But their parents do the maximum that they do - gather with relatives at home.
In any case, the birthday boy will not be able to bask in the bed. Most Thais are Buddhists, and their birthday begins at around 6 in the morning with going to the temple and offering food and necessary items for the monks.
Blog author I am Wannee:
"My birthday was last week. I did not go to the restaurant and did not arrange a party, but I went to the temple with my mother and cousin ... We woke up early and left the house at about six. It was about an hour to go ... It was hard, I particularly wanted to sleep that morning and almost fell asleep on the go. But when we arrived, I woke up instantly. About 500 monks stood near the temple, and we were afraid that the food we brought would not be enough for everyone. It's good that I didn't have one on that day. "
6.
Canada: rub nose noses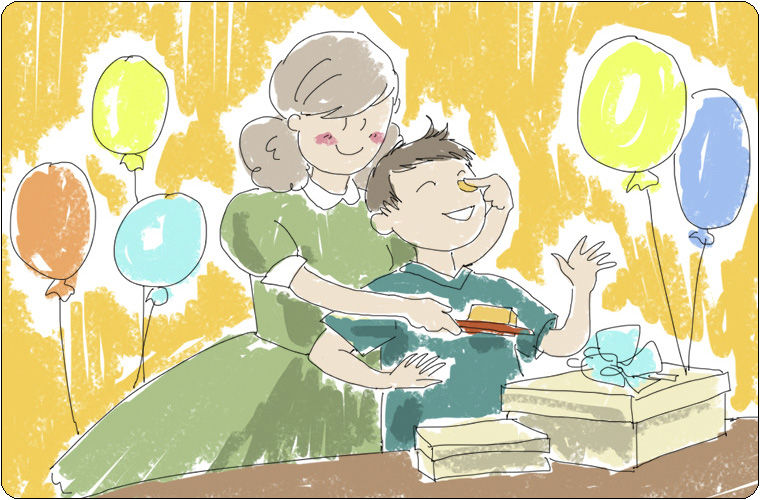 In some families, an interesting tradition is still preserved: an ambush is arranged on birthday people and they are smeared with oil on their noses. In such an unusual way, relatives and friends want all troubles to easily slip away from the hero of the occasion.
Mark Lynn Ferguson, author of The Revivalist blog: Word from the Appalachian South:
"My birthday was on Friday, and since mom now lives 250 miles from me, she asked my partner Ryan to observe our family tradition ... Before, when I got up, mom hugged me from behind so that I couldn't move, and smeared my nose with oil. As a child I thought it was fun. As a teenager, I was afraid that it would make me more than just my nose. And now I make money, and my family lives far away from me ... On Friday evening, my mother called and asked if Ryan had done something special. I told her about the dinner and described the greeting card. She chuckled, expecting more. Since I had nothing to add, I changed the subject and started asking her about cats, but she interrupted me. "Wait. Is that all? "She asked. And from her tone, I realized that Ryan had declared war ... Poor Ryan, he is American and had not even heard of this tradition. I advised him to change the phone number, so my mother is ready to tear off three skins for my spoiled birthday. "
7.
Denmark: fly the flag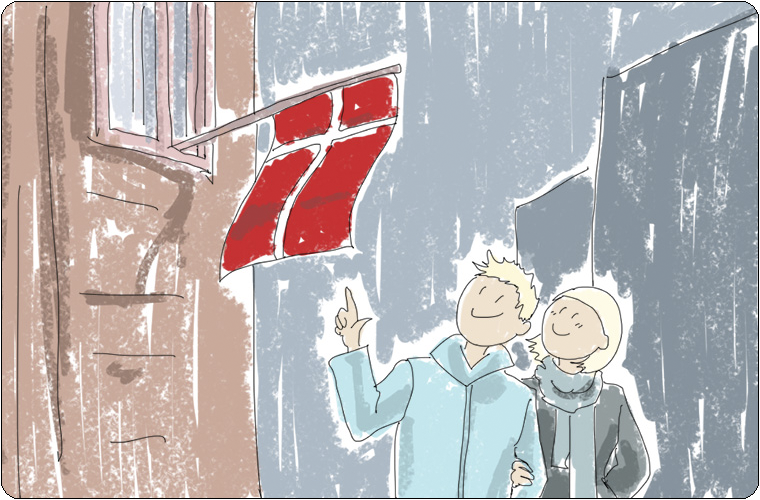 If, while walking in Denmark, you see a national flag hanging out of a window, you should know that someone's birthday is celebrated in this house today. True, if this day is not some kind of public holiday.The flag of Denmark means a celebration for the locals, including a birthday party. It is not surprising that you can find it in almost any supermarket - for every taste and color.
Anna Clark, a British living in Copenhagen:
"Not every country can boast such a love for the national flag, like Denmark. Unfortunately, on my birthday, I cannot hang the flag on the bus, since I am not a member of the royal family, but especially for this holiday I have a table with a tabletop in the form of a flag and a lot of confetti flags are hidden ".
8.
China: eat noodles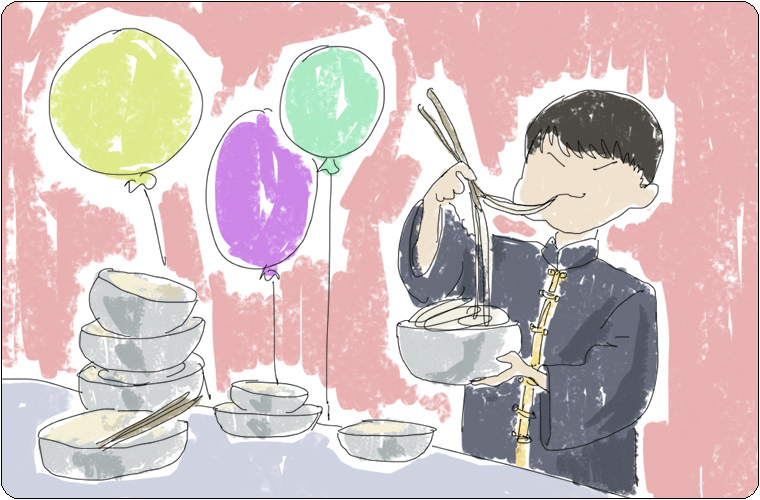 Food has a special place in Chinese culture. We have a cake with candles, meaning the age of the birthday, they have noodles. It can not be divided into parts - a bad omen. It is important to eat completely, and the more the noodles are mastered by the hero of the occasion, the longer and cloudless his life will be.
Xiaofu Li User, Quora website:
"A cake with candles is also put on the table, but this is more likely a tribute to fashion. But noodles are a tradition, in the necessity of observance of which everyone believes, from young to old. Noodles are eaten not only for birthday. Everyone wants a long life. Perhaps, therefore, some residents of southern China believe that the northerners eat it every day.But I do not like her and barely cram it in on my birthday to please my grandmother and grandfather. And recently, my mother said that we have this family. It turns out that grandmother and grandfather also cannot stand noodles, but they believe that, having eaten it, they will live a long time. "