How about them: features of kindergartens abroad
Choose a kindergarten in Ukraine is one thing, but if you plan to move to another country? Or maybe you are just interested in preschool education abroad? Then this stuff is for you!
Learn about the features of kindergartens in Germany, Italy, Spain, Britain, Finland, Israel and Sweden.
KINDERGARDS IN GERMANY
In Germany, kids do not have to go to kindergartens and nurseries. But if you want, all children can visit them. Payment depends on the income of parents. For low-income families, there are benefits. The approximate cost of the nursery is 80 euros, kindergartens - 50.
Kindergartens in Germany work until lunch. But there are those where the child can be left for the night.
Lunch in the garden costs 60-100 euros per month. But you can give the child food with you. It must be a healthy diet.
In kindergartens do not burden children with lessons and information. It is believed that the kids should have a childhood, and already all the knowledge they will receive in school. Therefore, here children sing, draw, dance, sculpt.
At the same time, much attention is paid to communication. Here they develop the communicative skills of children, teach them to find ways out of difficult situations, to be tolerant and to sympathize with others. Therefore, healthy children and kids with special needs study in groups.
In Germany, there is such a thing as a "children's scholarship." From birth to 18 years old children receive money. And students - up to 25 years. The amount reaches approximately 190 euros per month.
Read also:Documents and medical examination for registration of a child in kindergarten in 2015
KINDERGARDS IN ITALY
In Italy, children go to kindergartens after three years. Before that, they are brought up at home by their parents, grandparents, aunts, sisters, and other members of a large family.
Italian gardens are divided into two types: public and private. Parents generally prefer the first, but visiting them costs more. As in Germany, the cost depends on family income. The amounts are very different - from 4 to 400 euros per month.
Meals for a child in the kindergarten are paid separately - 2-3 euro per day.
From kindergartens kids are taken until 16:30. But parents can agree to leave the child until 18:30. To do this, you must submit a certificate from work and additionally pay about 60 euros per year.
In the summer kindergartens in Italy do not work.Is that for an additional fee (10 euros per day) a child can go to the garden in July and August.
At the lessons, little Italians are engaged in drawing, music, dancing and other creative activities. Also in the program is English.
Read also:Graduation in the garden: the idea of ​​a memorable holiday
KINDERGARDS IN SPAIN
In Spain, children begin to attend kindergarten at 3 years. This is optional, but sometimes, if the child does not go to the garden, parents need to explain the reason to the mayor's office.
Mandatory attendance at a pre-school begins at age 6. This is a transitional stage - from the last "class" of kindergarten to elementary school. If the parents did not give the child to study at this age, they can be held accountable.
In kindergarten in Spain, children walk 2-3 times a day, eat 2 times. The rest of the time is devoted to studies.
In children, they cultivate tolerance and do not accept conflicts on a class-national basis.
From 5 years old children are sent to the camp. Small ones - for one night, and older children - for 2-3 days.
Read also:Graduation in kindergarten: how to prepare your child and parents
KINDERGARDS IN SWEDEN
In Sweden, kindergartens are also divided into public and private.Both types are paid. The cost of visiting depends on the family income.
If parents have too little income and they cannot pay for education in the kindergarten, the state pays for the kindergarten. But in this case, the child will be there less time.
In kindergartens in Sweden, benefits are provided to families with two or more children. The state pays for education in the kindergarten of the second baby and subsequent children, or they are significantly reduced in cost.
Here they focus on the physical development of children. They do a lot of exercise and play outdoors. They are allowed to get dirty, lie on the ground, walk through the puddles. It is believed that a dirty child is a happy child.
Sometimes children even sleep on the streets in sleeping bags. So they strengthen the immune system and instill a love of nature.
KINDERGARDS IN FINLAND
In Finland, parents mostly send their children to public gardens. If they choose a private kindergarten, the state can take on some of the costs.
Before entering the garden, the teacher comes to the child to draw up an individual development plan and get acquainted with his habits, regimen, and nutrition.
In the kindergarten, the children have no lessons as such.There are no restrictions: the main task is to ensure that the child does not harm himself and others. Children can lie quietly on the ground or sit in a puddle.
In kindergartens in Finland children are taken from 9 months. One tutor here leaves 4 children up to three years old or 7 after three years of age. There are 21 children in groups.
Kindergartens in Finland are open from 6:15 to 17:00.
Mostly in the classroom, children sing, read fairy tales, prepare concerts for the holidays.
Read also:Beautiful hairstyles for graduation in kindergarten (PHOTOS)
KINDERGARDS IN THE UK
State gardens in the UK are free. In such institutions, parents can give a child from three years. Usually leave the baby in the garden can be up to 15 hours a day. Even children whose parents live in the country illegally can go to such kindergartens. Private gardens in the UK are very expensive.
Children can eat what they give in the garden or bring food with them. It could be a hamburger, chocolate and other not-so-healthy foods.
Daytime sleep in English kindergartens is not accepted. But with the needs of the child can put to bed anywhere - even in the game room.
For the English, a runny nose, a cold and even a small temperature is not a hindrance - their children attend kindergarten in this condition.
Read also:We collect the child in kindergarten
KINDERGARDS IN ISRAEL
Kindergartens in Israel work 12 months a year. Only at the end of August there is a two-week vacation. Mode of operation of children's institutions: from 7:00 to 17:00 from Sunday to Thursday and from 7:00 to 12:30 on Fridays.
From 8 to 24 children study in groups. On one tutor leave 9-10 kids.
In state kindergartens in Israel, you can bring a crumb from the age of three. Education is free there, but they work until lunchtime and you need to bring food with you.
Children can also attend additional classes: music, rhythmics, yoga, English and other lessons at will.
Related news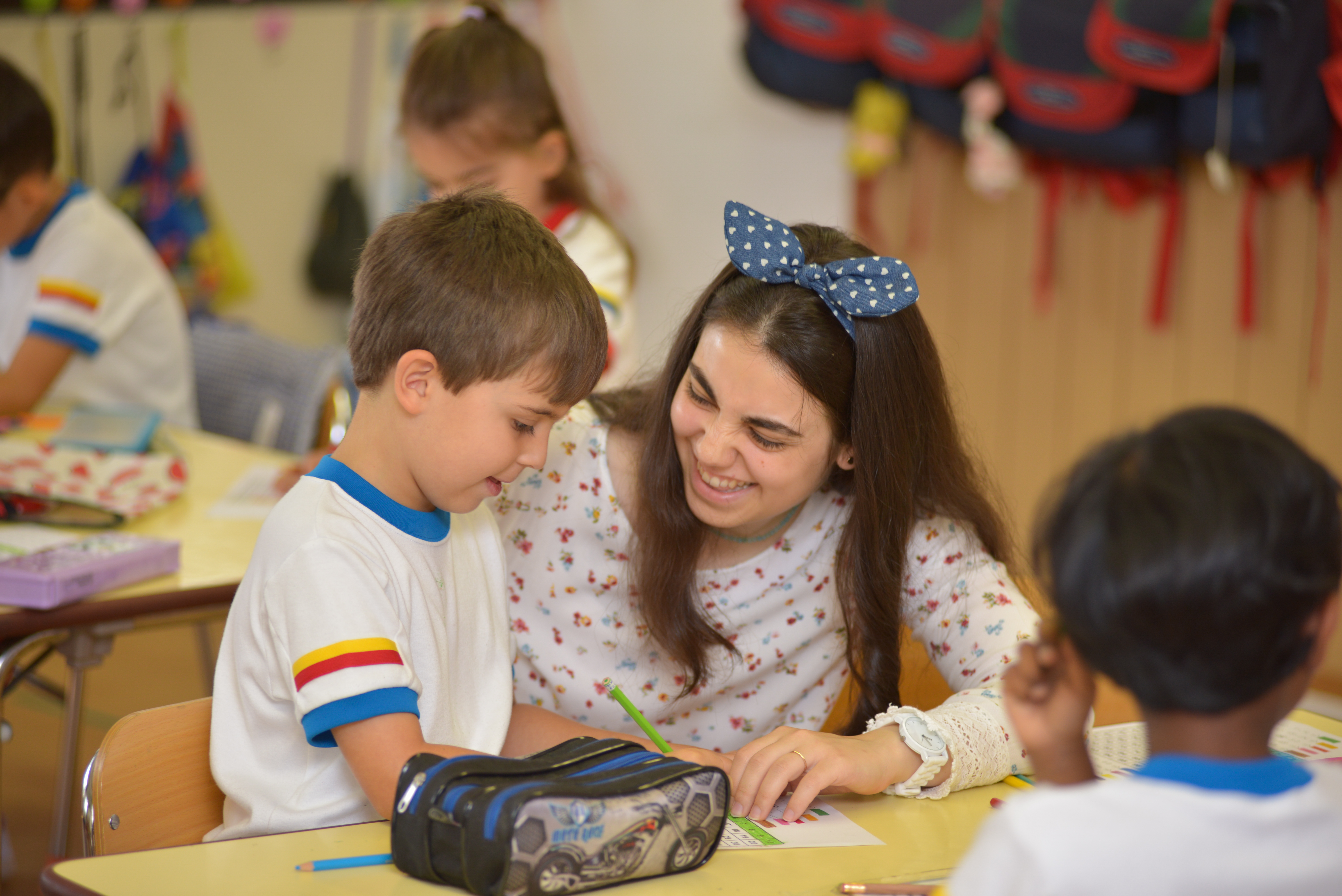 How about them: features of kindergartens abroad
How about them: features of kindergartens abroad
How about them: features of kindergartens abroad
How about them: features of kindergartens abroad
How about them: features of kindergartens abroad
How about them: features of kindergartens abroad
How about them: features of kindergartens abroad
How about them: features of kindergartens abroad
How about them: features of kindergartens abroad
How about them: features of kindergartens abroad
How about them: features of kindergartens abroad
How about them: features of kindergartens abroad
How about them: features of kindergartens abroad
How about them: features of kindergartens abroad
How about them: features of kindergartens abroad
How about them: features of kindergartens abroad
How about them: features of kindergartens abroad
How about them: features of kindergartens abroad
How about them: features of kindergartens abroad
How about them: features of kindergartens abroad
How about them: features of kindergartens abroad
How about them: features of kindergartens abroad
How about them: features of kindergartens abroad
How about them: features of kindergartens abroad