> >Food that is banned in many countries
Food that is banned in many countries
Virtually every country in the world has original culinary tastes that are shocking to residents of other countries. Many of the national dishes contain ingredients that may be hazardous to health. For the preparation of others, the meat of animals on the brink of extinction is used, and still others simply contradict the foundations of a particular country. In our review of 17 forbidden dishes from around the world.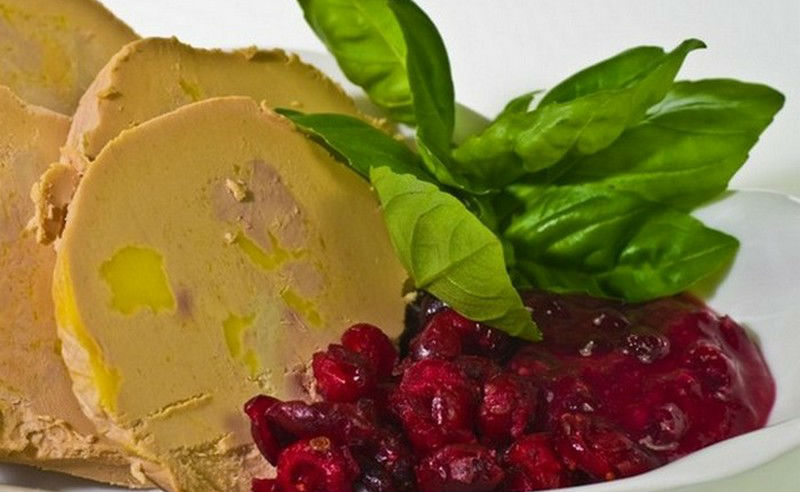 1.
Sassafras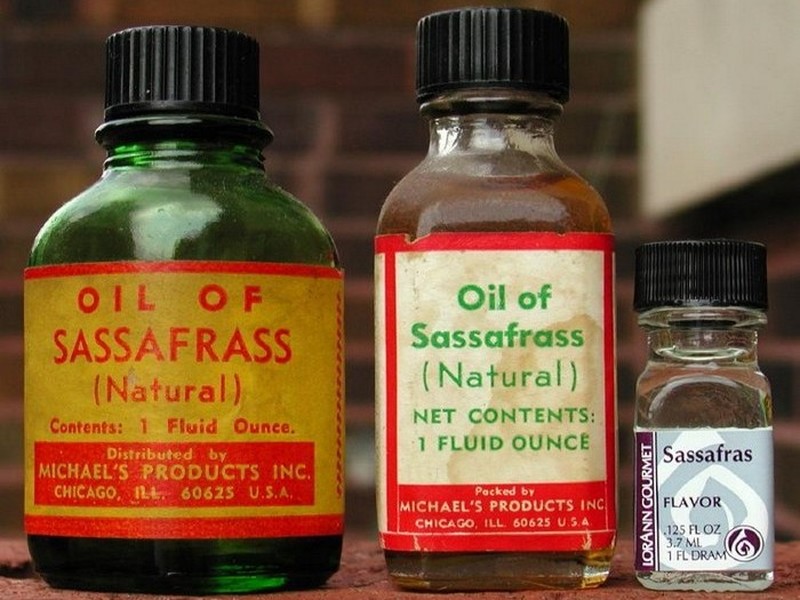 From the leaves of the tree sassafras, growing in North America, make a completely harmless spice with a peculiar taste. However, sassafras essential oil is made from the roots of the same plant, which was once used to flavor beer and other beverages. In the US, this oil was banned in 1960, when it was discovered that one of its ingredients can cause liver cancer.
2.
Haggis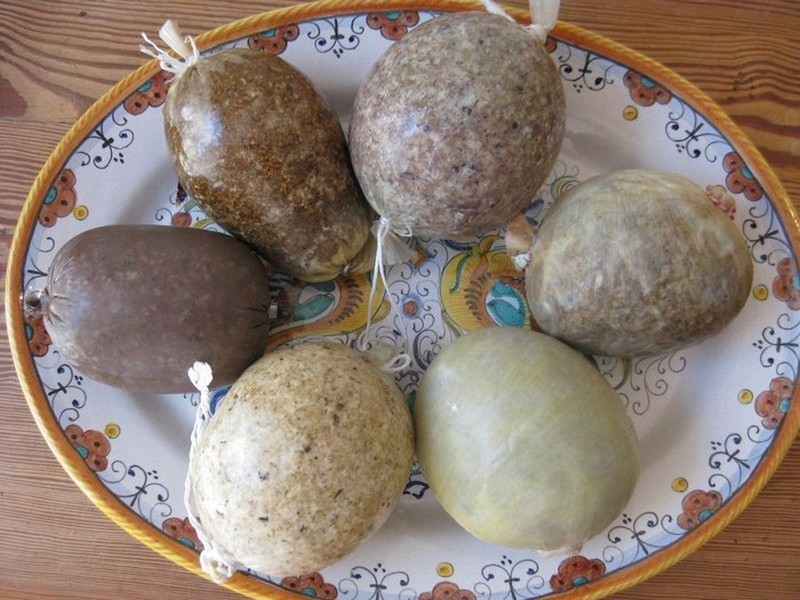 Any Scotsman will say that the symbols of his country are the whiskey, the Loch Ness monster and the haggis.Haggis is a delicacy made from sheep's lungs twisted with other organs and placed in a specially prepared stomach of the animal. In the US, this dish was banned because of the law on the commercial distribution of sheep lungs.
3.
Eggs "Kinder Surprise"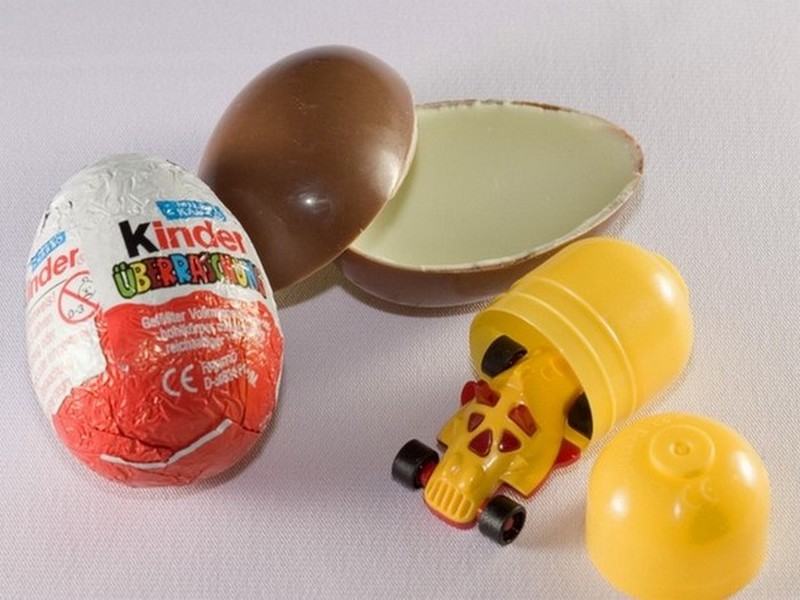 Those who are going to go to the United States to the supermarket and buy this sweet treat with a toy inside a child will have an unpleasant surprise. It turns out that Kinder Surprise is prohibited for sale in the United States, because the country's health ministry does not approve the use of a combination of edible items with inedibles.
4.
Unpasteurized milk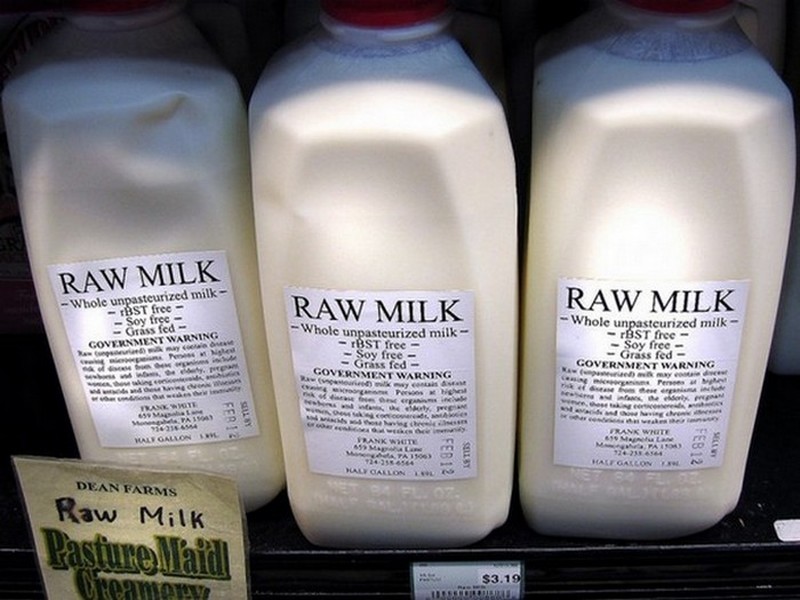 Unpasteurized milk is sold throughout Europe and is considered to be much tastier and more nutritious than thermally treated milk. However, it is banned in 22 US states and in Canada because of concerns about the spread of listeriosis, salmonellosis, Escherichia coli and campylobacteriosis. The law concerns not only milk, but all dairy products from unpasteurized milk.
5.
Samsa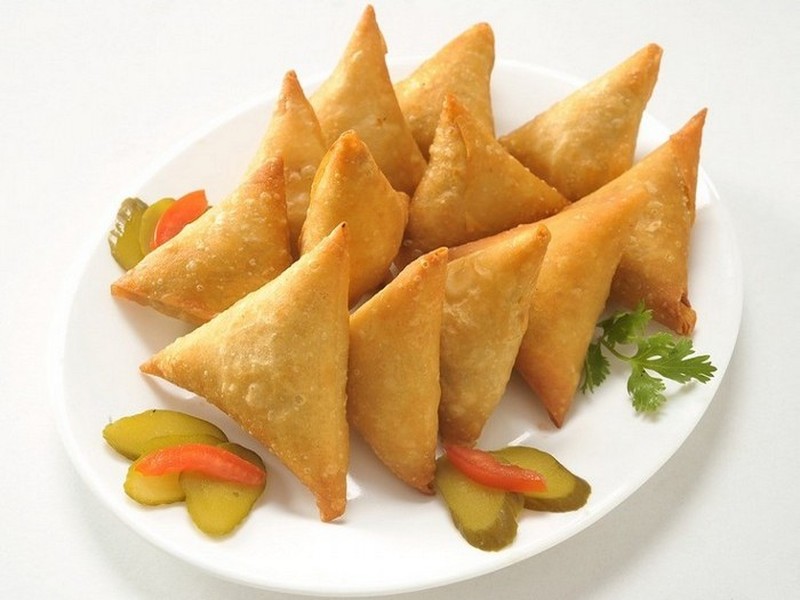 The traditional dish of the Horn of Africa and India is samsa - spicy triangular pies made of fried dough stuffed with meat or vegetables.However, samsa was banned in Somalia, because it was considered "too Christian". Ostensibly the triangular shape of samsa is associated with the Holy Trinity.
6.
Olestra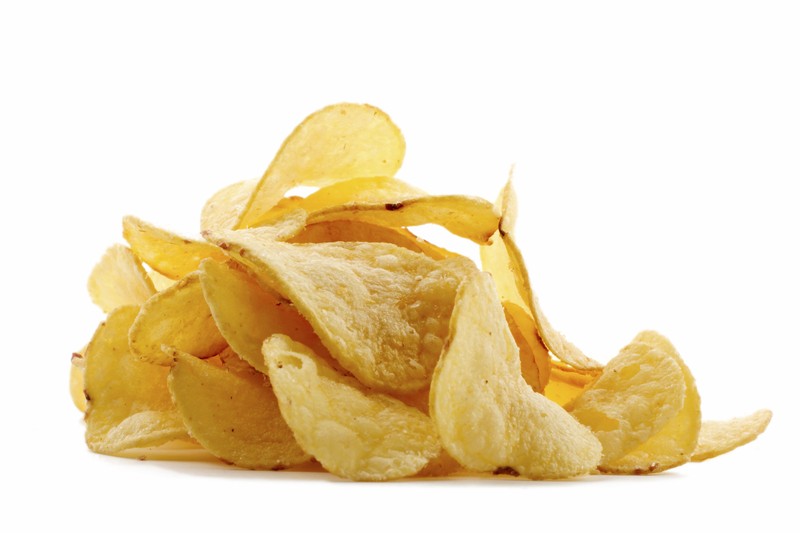 Olestra, or olean, is a synthetic fat substitute that is used in the preparation of potato chips and french fries. This Procter & Gamble product has been banned in the UK and Canada because it can lead to intestinal cramps and indigestion.
7.
Pink goo


Pasta with such a disgusting name is made from scraps of meat. It used to be thought that it was only suitable as dog food. The paste is soaked in ammonia to give it a "pink" meat color. Pink slime is still the main ingredient in hamburger patties and hot dog sausages in the United States. In the EU, this product was banned for human consumption.
8.
Potassium Bromate Bread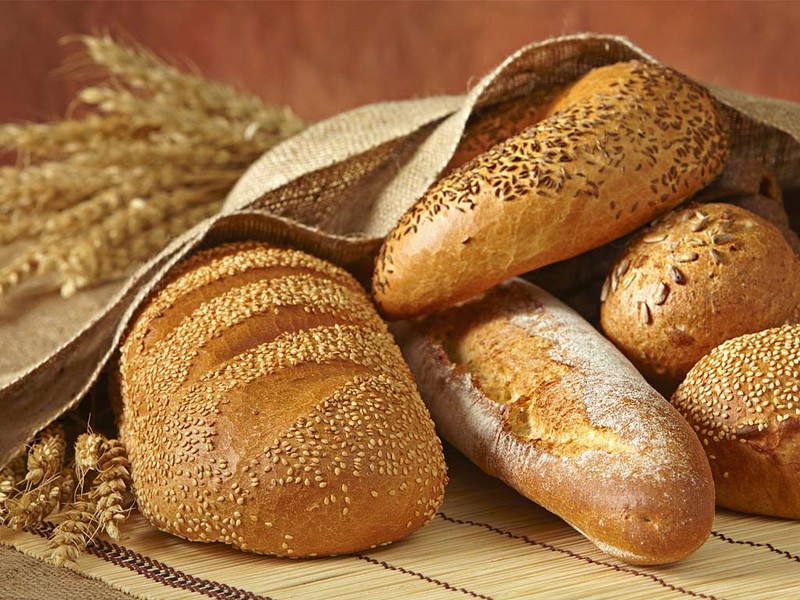 Potassium bromate is used as an additive in baking to make the dough more viscous. Eating bread with potassium bromate can lead to kidney failure, disorders of the nervous and digestive systems, thyroid problems and cancer, so it was banned in the EU, Canada, Brazil and China.
9.
Sports drinks and fruit soda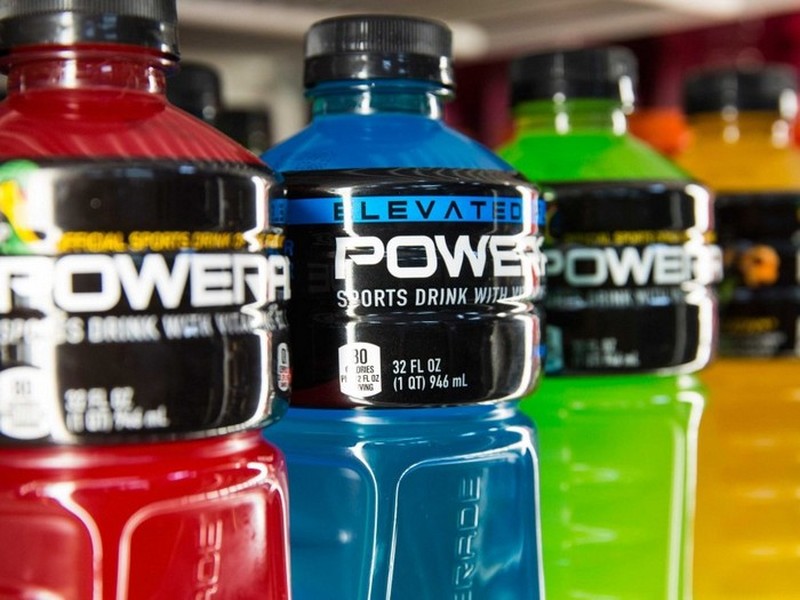 Brominated vegetable oil was originally patented as a refractory fluid. The same substance is found in most flavored and sports drinks with citrus flavors that are popular in the United States. Brominated vegetable oil has been banned in more than 100 countries, including the EU, because it has been proven that it can cause thyroid dysfunction, the occurrence of autoimmune diseases, inhibition of the growth process, and also the cause of schizophrenia.
10.
Farmed salmon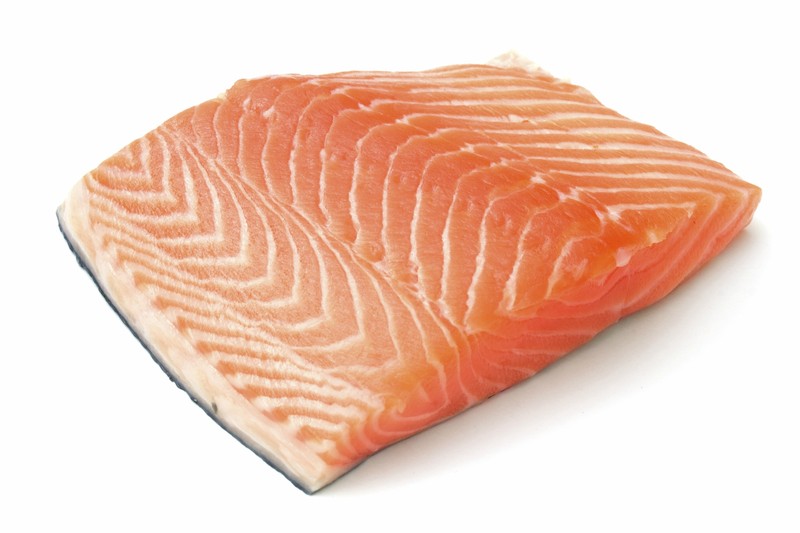 It is usually considered that salmon meat is a healthy product. This is true only if salmon grew in their natural habitat. In fish farms, salmon are grown on a special menu consisting of grain mixed with antibiotics and other preparations. This mixture causes the fish meat to turn gray, so manufacturers add astaxanthin to make it pink. This substance is very dangerous for humans, but farm-grown salmon is banned only in Australia and New Zealand.
11.
Meat with the addition of ractopamine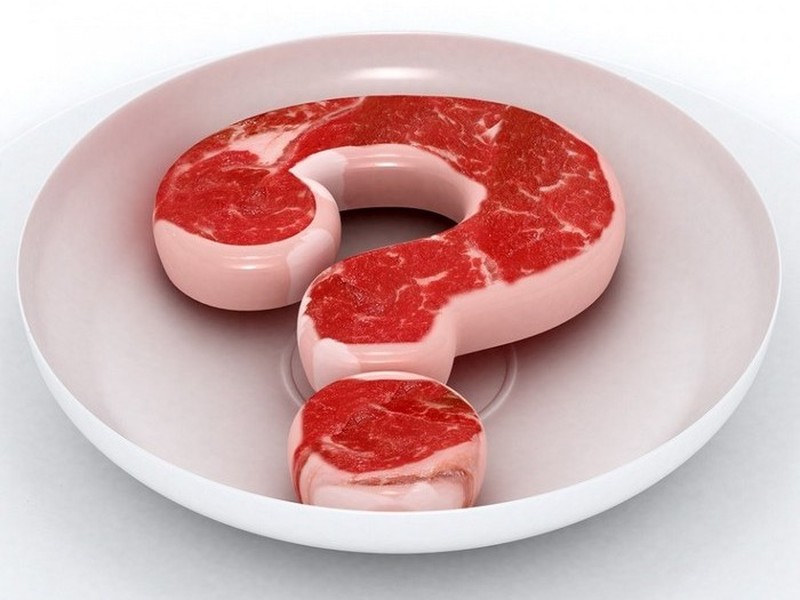 Ractopamine is a synthetic supplement that is commonly used to increase muscle mass in animals. The same substance is used in the treatment of asthma. Ractopamine can cause obesity, heart disease, insomnia, headaches, spasms, etc. Not surprisingly, it was banned in 160 countries, including the EU, Russia and China. Nevertheless, ractopamine is used in the USA for growing more than 45% of pigs, 30% of cattle and turkeys.
12.
Chickens with arsenic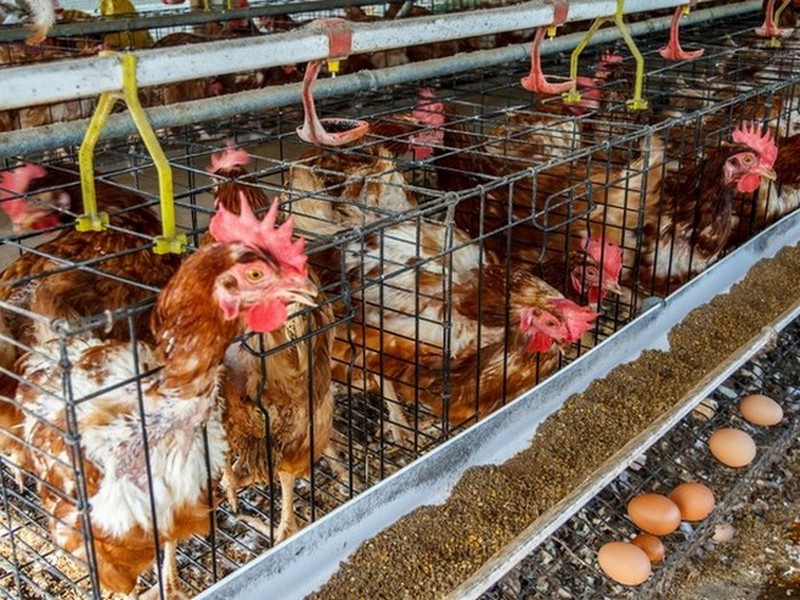 If you ask any person to name the first poison that comes to his mind, most will remember arsenic. And in modern chicken farms, arsenic is used to give the meat a pink color. The use of arsenic leads to cancer, so adding it to chicken feed was prohibited in the EU. Nevertheless, the US Department of Health approves the use of arsenic in chicken feed.
13.
Absinthe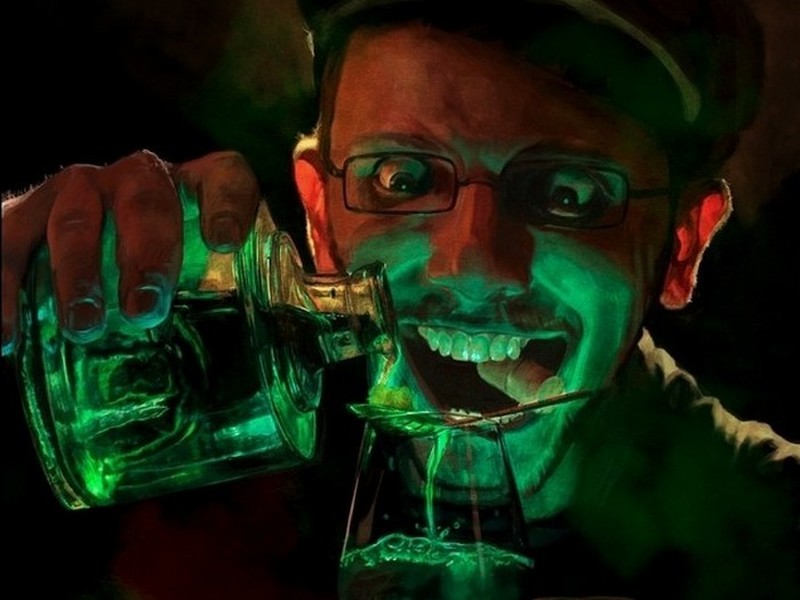 Absinthe is an exceptionally strong alcoholic drink, which is obtained from the leaves of various varieties of wormwood. According to historical records, it first appeared on sale in 1797, but its exact origin remains a mystery. Absinthe stimulates creativity, but it can also cause hallucinations and aggressive behavior.As is commonly believed, absinthe is the birthplace of France, but in this country it has been banned for more than 100 years. In 2011, the Senate voted to lift the ban on the sale of absinthe, which is likely to remain forever illegal in the United States, New Zealand and Australia.
14.
Kasu Marzu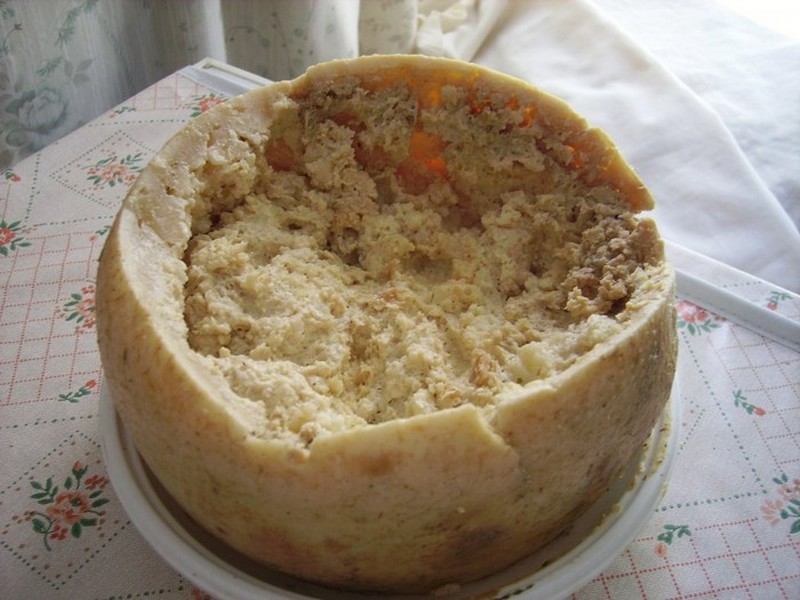 Kasu Marzu, which means "rotten cheese", is a traditional delicacy in Sardinia. It is made by introducing the larvae of flies inside the pecorino cheese. The larvae digest the cheese, bringing it to a new level of fermentation. Most often, Kasu marzu is eaten directly with the larvae, which is very dangerous. Gastric acid does not always destroy the larvae that can drill the walls of the stomach and intestines. Therefore, rotten cheese was banned in the US and the EU.
15.
Fugu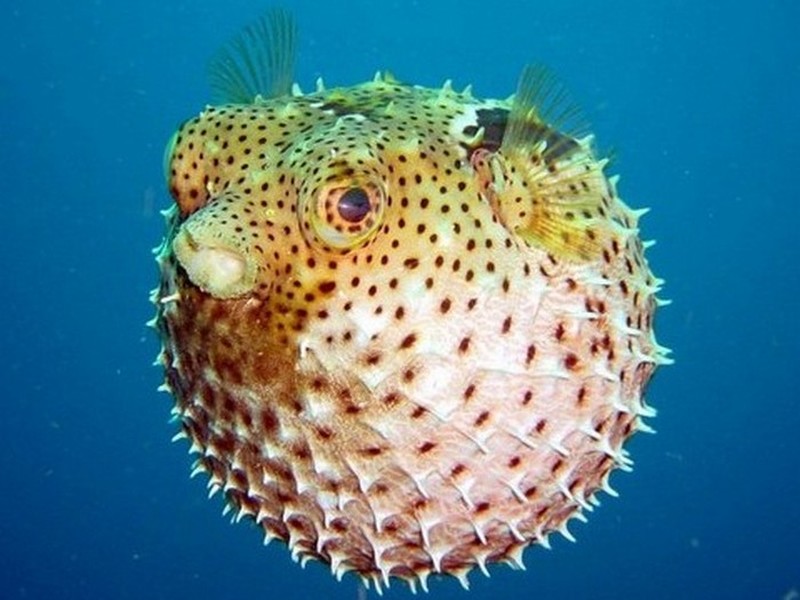 Fugu fish - the most poisonous invertebrate in the world. Its meat is considered a delicacy in Japan and Korea. However, in the case of the slightest mistake in cooking fugu, it becomes deadly poisonous. Even the most experienced cooks need to study for three years in order to master the secrets of cooking fugu, which contains a dangerous neurotoxin called tetrodotoxin. When improperly prepared, the toxin remains in the fish, leading to muscle paralysis and death from asphyxiation. There is no antidote. No wonder fugu is banned in the EU.
16.
Foie gras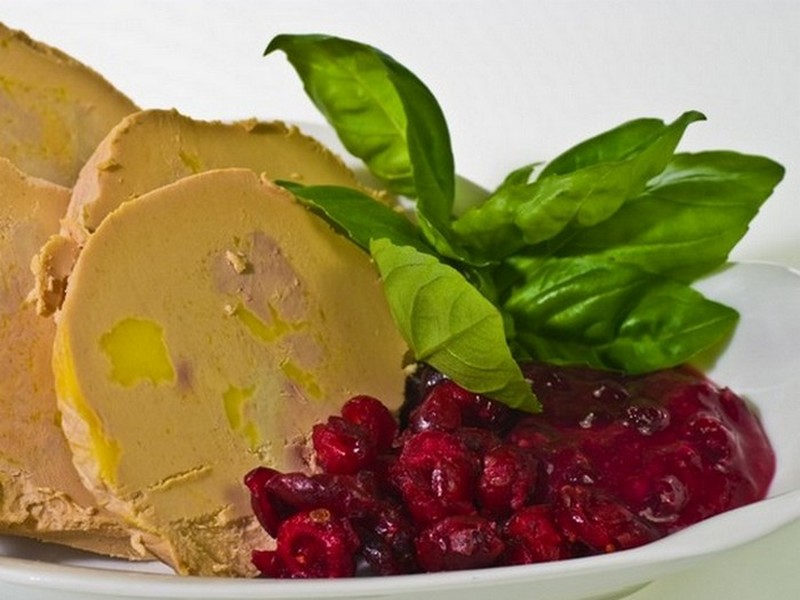 Foie gras is the French name of a famous delicacy, and this name is translated as "fatty liver". Foie gras are made from the liver of ducks or geese, which are forced to eat 2-3 kg of food per day through a metal tube, which they introduce into the esophagus. The procedure is repeated until the liver is 10 times larger. Then the liver is kept in milk and honey to give it a special taste. Due to animal abuse, foie gras was banned in 14 countries.
17.
Ortolan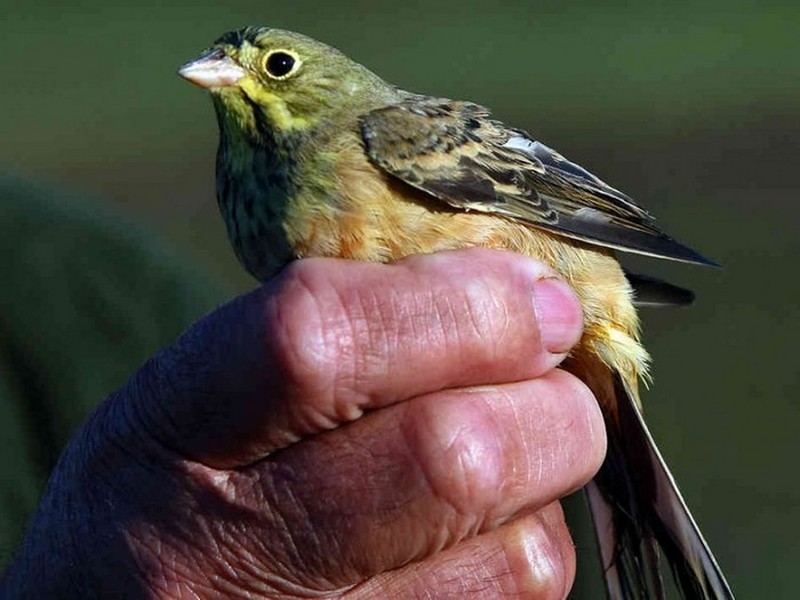 For thousands of years, this small songbird (also known as garden porridge) the size of a sparrow was tortured during the preparation of a special delicacy for French nobles. The caught birds were either locked in a tiny dark cage or their eyes were poked out, because in total darkness the bird ate much more feed than usual. Garden oatmeal fattened until it became 4 times larger than normal size. Then it was stoked in brandy and roasted whole. Ortholan is currently in danger of extinction, and hunting for him in France is now banned. Unfortunately, poachers continue to kill approximately 50,000 birds annually.